Group exhibition at CLAY Museum of Ceramic Art, Middelfart Denmark, 2019
What is happening internationally in ceramics right now? CLAY offers some answers in this exhibition with works by 23 ceramists from the United States, Canada, Japan, Norway, Sweden and Denmark. Curated by Copenhagen Ceramics, exhibition design by Jac Studio.
The curators wrote in the accompanying catalogue:
Glaze comes into being when various raw materials coalesce and become something new, but in the firing destructive and disintegrating forces also occur. Gitte Jungersen sets about things in radical fashion in her attempts to bring out and explore the materiality of the clay and glazes. For many years she has continually experimented with the actual understanding of the ceramic process. She challenges and breaks down common conceptions of the role of the clay and glaze as being what bears and what is borne. By doing so, she has developed a raw but sophisticated and controlled artistic expression that has the appearance of pure physical force and bodily present substance. The transformation during the firing is retained as a dynamic dimension that is felt and attracts like a quivering undertone in the finished work – with a poetry that at one and the same time is strict form and volcanic eruption.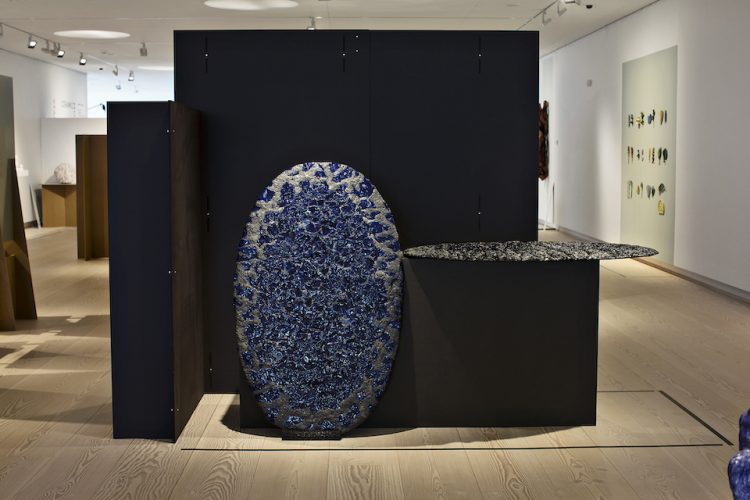 Exhibition view (2019)
Piece #2, 151 x 94 x 5 cm.
Piece #3 151 x 89 x 5 cm.
Both objects consist of several glazes in layers.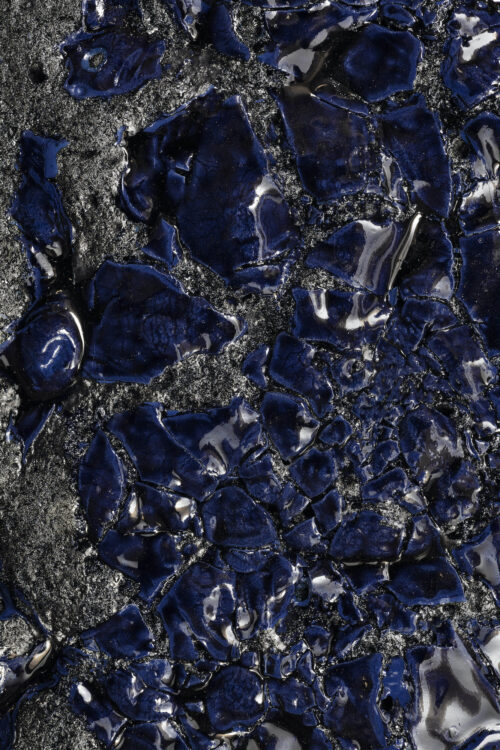 Detail, Piece #2. (2019)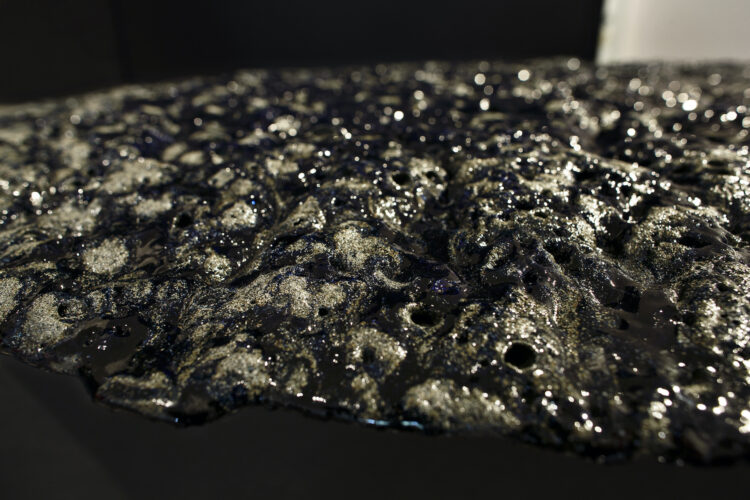 Detail, Piece #3. (2019)