Bagsværd Church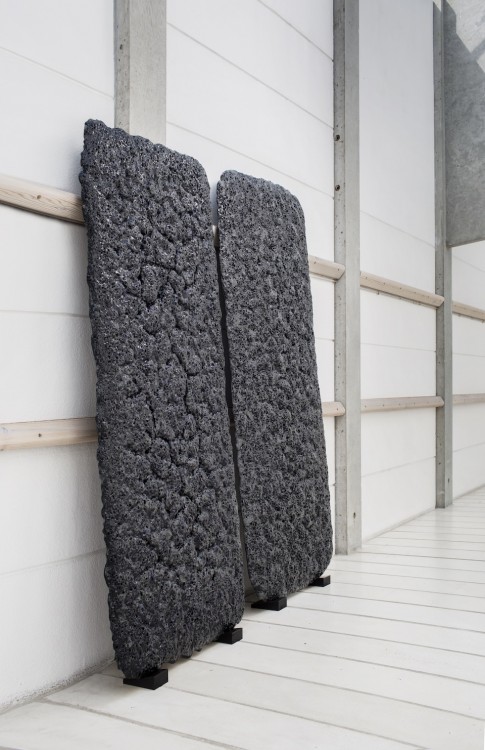 Now & Here, exhibition view Bagsværd Church. (2017)
All is Flux #7, All is Flux #8
198 x 198 x 5 cm. The two objects consist entirely of four different glazes.
Photo: Benita Marcussen.
Bagsværd church, by Jørn Utzon, is designed as a strict modular system of concrete elements, whose dimensions are repeated in the two glaze objects. However, while the gallery has a stable materiality and is dominated by straight lines, the glaze objects, by contrast appear more dissolved and organic.
The casual placing on wedges emphasised the temporary situation.
The exhibition was one in a series of eight presented in 2017-18 in the church gallery, curated by architect Katrine Borup.