All is Flux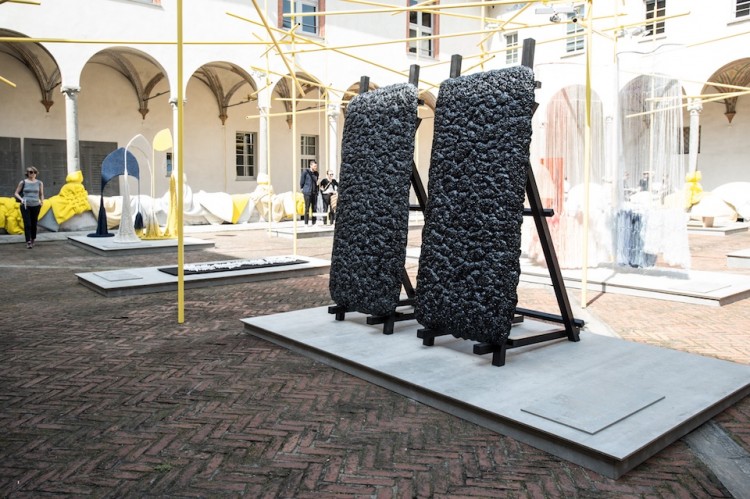 Mindcraft18, exhibition at San Simpliciano during Milan Designweek.
All is Flux #7 and All is Flux #8  (2018)
Photo: Julie Hering
Two objects made entirely of black-blue ceramic glaze, each supported by a wooden structure. Each object is created when thick layers of  different glazes are poured into a sharply defined rectangle, and fired at 1280 degrees Celcius. In the kiln the glazes melt, boil and bubble up. A sudden drop in temperature freezes the form.
All is Flux is a radical experiment with enlarging and highlighting the tactile properties of ceramic glaze as a manifestation of the constant state of flux that characterizes the entire physical world. Conventionally, the glaze, even in large sculptures, is merely a thin coating. Here, it takes on a physical format that is larger than the human body. Like a detail that has been blown up or like something seen through a microscope.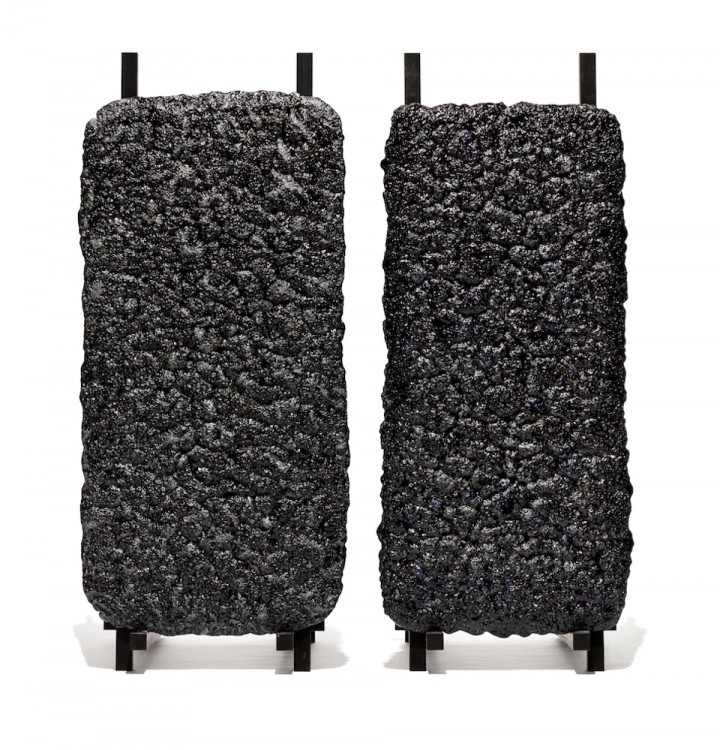 All is Flux #7 and All is Flux #8
198 x 98 x 5 cm. 195 x 95 x 5 cm. Several layers of different glazes.
Easels: black stained wood.
Photo: Anders Sune Berg.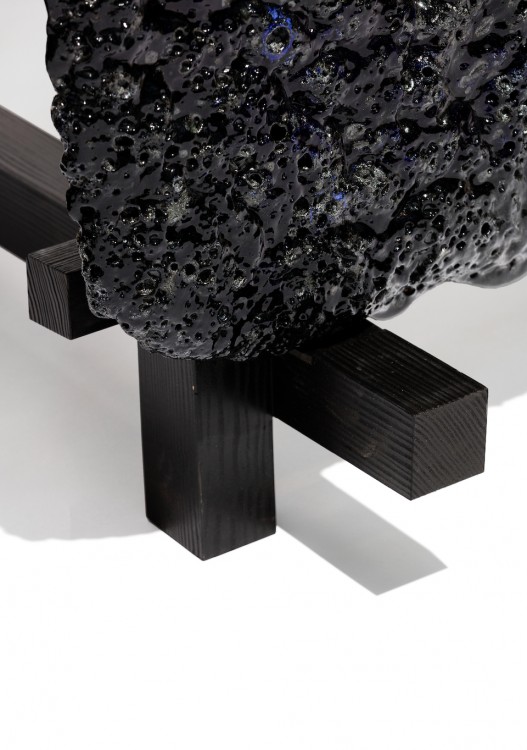 Detail (2018)
Photo: Anders Sune Berg.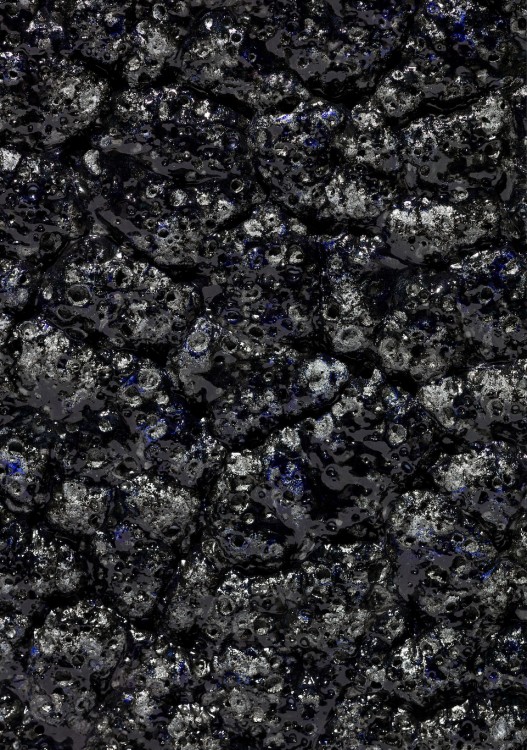 Detail, All is Flux #8
Photo: Anders Sune Berg.